Online ich good clinical practice (gcp) training for sponsors
a comprehensive online ich gcp training based on the sponsor responsibilities in international clinical trials.
Get the training for your team
Our online ICH GCP course is a role-based training solution designed for clinical research professionals who initiate and monitor international clinical trials in ICH regions. It is specifically for those who need to be aware of the sponsor responsibilities as laid down in section 5 of the Good Clinical Practice guidelines applicable to clinical research with human subjects. 
ICH GCP Compliant in 4 hours
24/7 inspection and audit ready
self-paced and flexible learning
Easily purchase and manage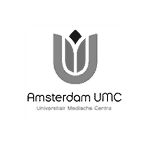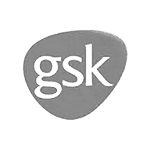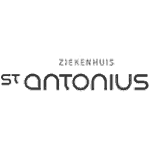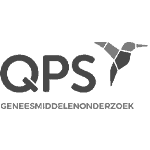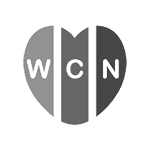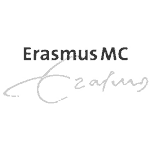 Don't waste time on information that's not applicable to your team
The whole expert online ICH GCP course for sponsors can be completed in only 4 hours.
When taking the course, your team doesn't have to learn the content that isn't relevant to their role and responsibilities. It's explicitly designed for Sponsors, CRA's, Research Coordinators, and Initiating Investigators to give them the knowledge and tools needed to initiate clinical research in ICH regions.
gain full compliance oversight
Monitor compliance with comprehensive training records at your fingertips.
Our dashboard gives you the ability to gain easy insights in the progress and certification of your sites and staff. Centrally download certificates, send reminders to staff lacking necessary certification and download detailed training reports. With this access, you'll become 24/7 audit and inspection ready.
offer your team a flexible training solution
Have your team learn anywhere, anytime.
An online training on the myGCP app means no travel and accommodation expenses, just efficient online learning in short bite-sized modules which can be easily integrated in the busy work schedule of your clinical and site staff. Your team is able to complete the online training in their own pace, anytime and anywhere.
No need to buy individual trainings
Don't have each of your staff buy an online training individually. With us, the purchase is done easily. You can buy in bulk for your whole team and even get a discount with it.
We are very pleased with the collaboration with GCP Central. They are professional and passionate about what they do, they are knowledgeable in GCP and adult learning and have a fresh take on what is often seen as boring training. 
An important feature of GCP Central's training method is that you can come back and learn more. You're kept informed with notifications from the active portal. Also, the modules are accredited, and they count toward your BIG-registration.
TURN ONLINE GCP TRAINING FROM A PAIN TO POWER
Get the sponsor-based ICH GCP training for your team to gain oversight and become 24/7 audit and inspection ready. 
Course Content: Expert ICH GCP Course for Sponsors in International Clinical Trials
This course is based on the Sponsor responsibilities as documented in Section 5 of ICH GCP E6(R2). Your team will learn everything they need to know to master the Sponsor responsibilities of ICH GCP for International Clinical trials via this highly interactive, self-paced and certified GCP e-learning course.
Learn about:
the principles and background of ICH GCP
the responsibilities of the Sponsor according to section 5 of ICH GCP in all stages of the trial
the ethical and scientific quality standards that lead to reliable trial results
quality management, internal quality controls and quality assurance during the trial set-up
the sponsor's involvement in gathering data and preparing documents to submit to the IRB/IEC, the reviewing committee
the ethical review that happens prior to the first subject entering a trial
the sponsor's role during the trial including monitoring the quality of the conduct of the trial, IP Management, Safety and quality controls
the requirements to closing the trial and archiving
The course consists of 6 online training modules in a logical order: from the design to close-out of a clinical trial. It represents a total workload of 4 hours. The modules are divided into chapters of 10 minutes and consist of the guidelines which apply to international clinical trials, including the Declaration of Helsinki, and ICH GCP E6 Addendum R2.